The alkus® solid plastic panel and its unique repair method, using identical material, generated a great deal of interest at bauma
The world's leading construction machinery trade fair finally re-opened in Munich on 24 October. Around 495,000 visitors from over 200 countries and more than 3,200 exhibitors from 60 countries attended bauma this year. After the cancellation of so many trade fairs because of to the Covid-19 pandemic, this event represented a long-awaited reunion. Despite its new date – the event was rescheduled from April to October – the trade fair was once again a huge success – also for alkus AG, whose stand and a selection of presentations attracted many interested visitors.
Live demonstration – repairing the alkus® framework panel using identical material
The sound of tools at work on the alkus stand always indicated that a live demonstration was under way: The solid plastic panel was hammered and nailed in place, with many people coming to see and judge the quality of the formwork panel for themselves. They were particularly impressed with how quickly the formwork panel can be repaired and returned to service. New this year: The light version of the alkus® repair kit was unveiled for the first time. In contrast to the larger and more complex previous model, this kit for repairing the solid plastic panel is lighter, less expensive and better suited for smaller and simpler repair tasks.
Like a fish in the water
Another highlight at the alkus AG stand that attracted a lot of attention was the aquarium with the alkus® formwork panel. Besides enabling easy repair work, the solid plastic panel offers yet another key advantage: It is water resistant. In contrast to plywood panels, the more durable plastic panel does not absorb water, meaning it neither swells, shrinks nor rots – a major step towards greater sustainability in the concrete construction industry. Further, thanks to being water resistant, the alkus® formwork panel can be stored outdoors even in rainy weather, thus enhancing the life-time, cost and capacity of storage. A crucial advantage in terms of the alkus® panel's cost-effectiveness.
A simple calculation – the cost-effectiveness comparison
To illustrate the panel's cost-effectiveness, alkus AG prepared a direct comparison at its stand: Thirty conventional plywood formwork panels were placed next to one alkus® solid plastic panel that had already been used 1,500 times. This presentation of the alkus® formwork panel's exceptional durability clearly underlined its sustainability and cost-effectiveness, as it can be used up to thirty times more often than plywood formwork panels. Various other companies from the industry are aware of the benefits of the solid plastic panel and therefore showcased their products with the alkus® panel installed at bauma.
Michael Tschenett, CEO of alkus AG, draws a positive conclusion overall: "bauma and our appearance at the fair were crucial. A different setting would not have enabled us to communicate and interact so well, both on a personal and business level. Opportunities like these lead to lasting partnerships."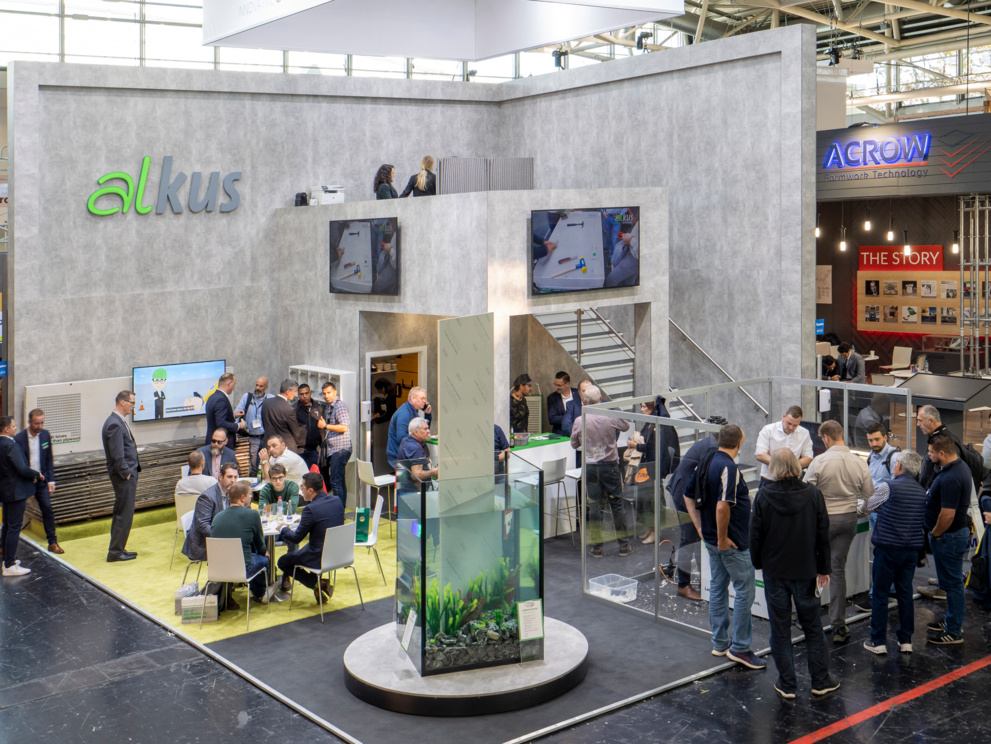 Various presentations of the solid plastic panel attracted many visitors to the alkus stand | © alkus AG/Jens Ellensohn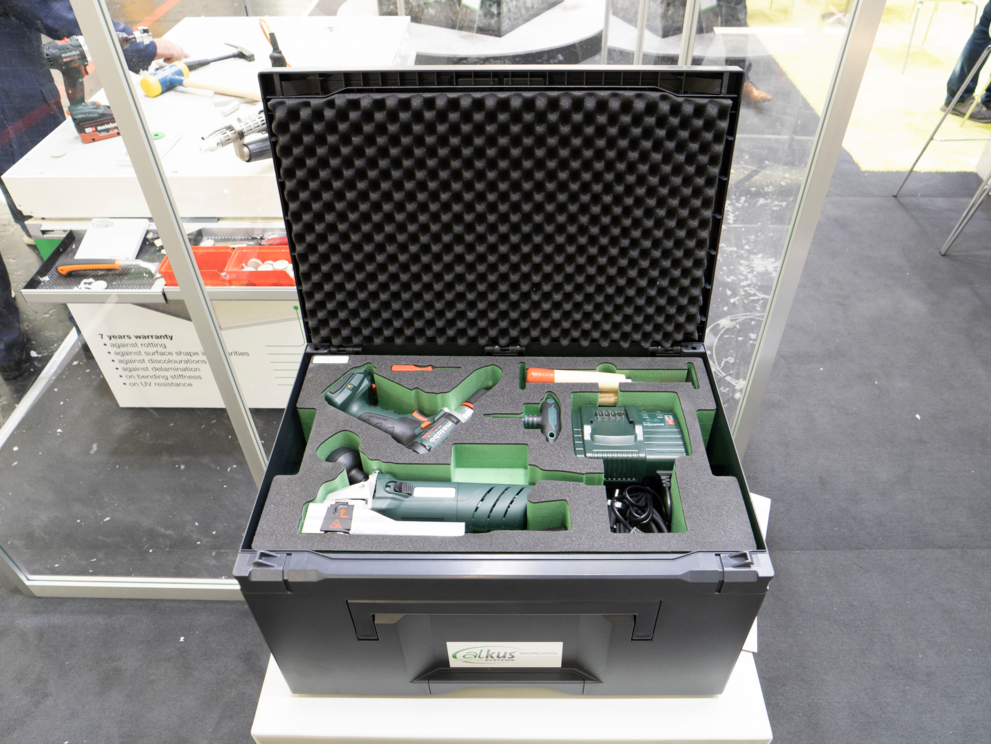 The new light version of the alkus® repair kit was unveiled for the first time at bauma 2022 | © alkus AG/Jens Ellensohn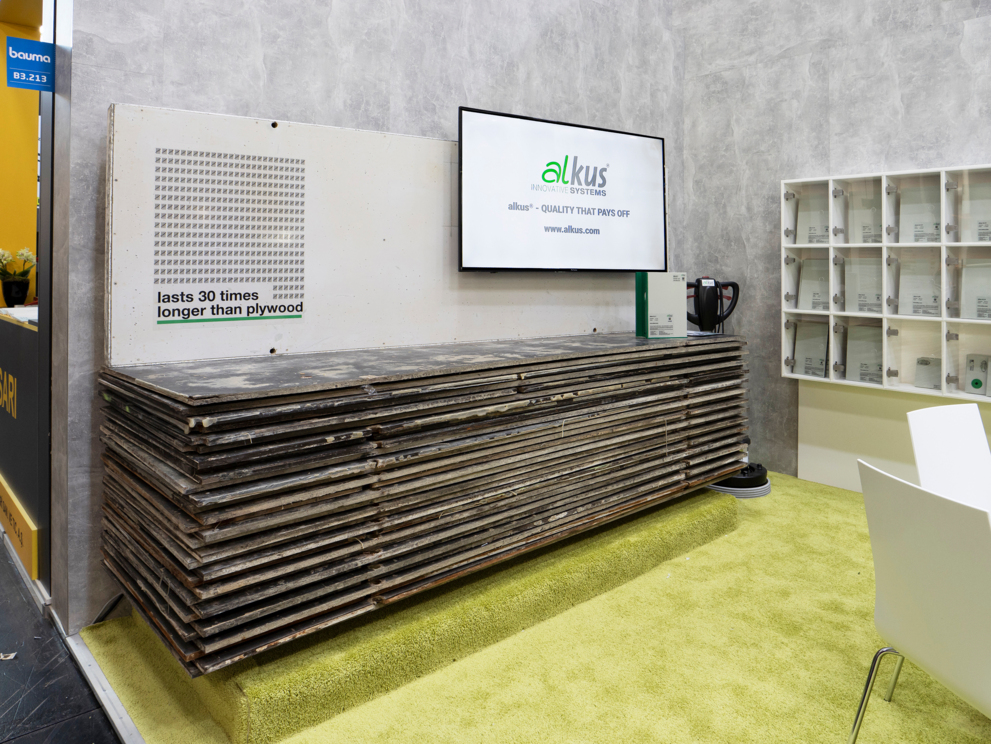 The direct comparison: The alkus® solid plastic panel lasts up to thirty times longer than plywood formwork panels | © alkus AG/Jens Ellensohn