Due to their wide range of advantages, the demand for alkus® solid plastic panels is increasing worldwide. alkus® panels have become a firm favourite with leading specialists thanks to their longevity and the excellent concrete surfaces that the panels provide even after multiple uses. This was also the reason why the Brazilian formwork manufacturer BKS has decided to employ alkus® panels as standard for its formwork systems.
The FMP panel formwork produced by the Brazilian formwork manufacturer BKS Indústria e Comércio de Máquinas, Novo Hamburgo RS, is predominantly used as pure handset formwork – for both wall and slab formwork – for the construction of in-situ concrete social housing in Brazil. This project is part of a government funded infrastructure initiative called "Mi vida mi Casa" – the budget is therefore very tight. For this reason and due to the respective individual frame dimensions, it is important that the formwork can be used permanently, i.e. the panels do not need to be regularly exchanged. The said project involves the construction of four identical, four-storey concrete houses with a floor area of approximately 200 m² and four apartments on each floor.
The first contact between alkus® AG and the formwork manufacturer BKS was made in 2010 at the Concrete Show Sao Paulo, in which alkus® participated as an exhibitor. The representatives of the Brazilian company were unsatisfied with the service life and the quality of the concrete surface provided by the previously used plywood panels.
It soon became obvious that due to their design and weight the glass fibre reinforced alkus® GM 10 panels would be a suitable alternative for the lightweight FMP panel formwork. Numerous trial uses followed. Any initial concerns were dispelled after just a few months and roughly 70 uses: the new formwork panels were able to offer improved concrete surfaces, increased service life and less wear than the previously applied plywood panels. The promising test results led to a decision at the end of 2010 to use alkus® solid plastic panels as standard in BKS formwork systems.
The managing director and technical director, Paolo Braatz, was highly satisfied with the outcome achieved: "It was definitely the right decision to install alkus® solid plastic panels in our FMP panel formwork. The extremely low wear rates mean that roughly 600 uses are now possible. Compared to the approximately 25 uses that were previously possible with plywood panels. We are currently developing a crane-independent panel formwork system. And based on our excellent experience, only alkus® solid plastic panels come into the reckoning as the form lining."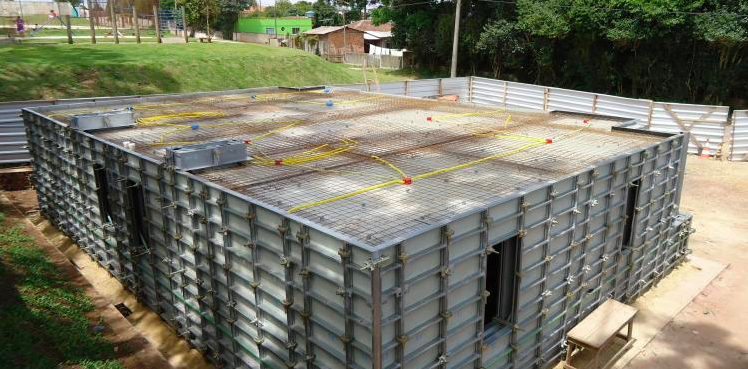 The procedure is always the same: initial assembly of the internal wall formwork, installation of blockouts, placement of concrete reinforcement and integration of electrical and water ducting.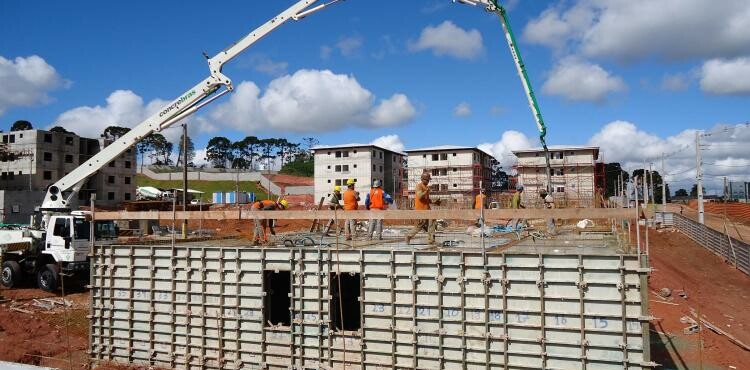 The slab formwork is installed and cast after assembly of the outer wall formwork. The wall and ceiling thicknesses vary between 10 and 20 cm and 8 and 15 cm respectively.